Christmas is coming! Check out all of the ornaments and personalized gifts to make your gift giving easy!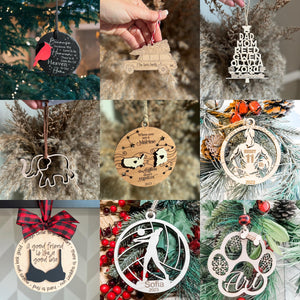 Christmas Ornaments
Check out all of our Christmas ornament categories- Check off the list for the person that is hard to buy for!
*Ornaments for Baby
*New Homeowners
*Lots of Sports
*Memorial Ornaments
*Graduation Ornaments
*Weddings
*Pets
*Family, Friends, Coworkers
*Funny and can be inappropriate ornaments
Click here for Ornaments
Christmas Gifts for everyone
*Christmas Drinkware
*Christmas Shirts
*Christmas Gifts
*Don't forget to grab a Jesus for your doorway.
CLICK TO SHOP CHRISTMAS GIFTS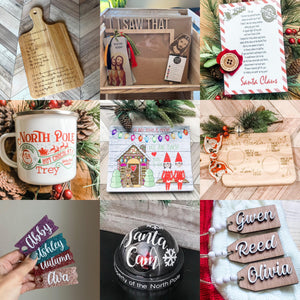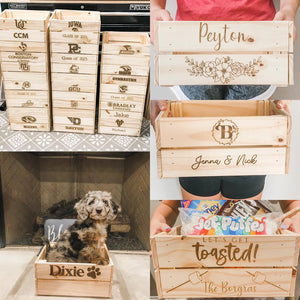 Custom Crates for Graduation, Birthdays, Weddings, Pets & More!
Custom create a wood personalized engraved crate for a graduation, wedding, birthday and even your pet! Wood crates measure 11x9x6.
Click to Shop Custom Crates
Celebrate Birthdays
*Cake Toppers- personalized & custom made for your theme
*Birthday Shirts
*Personalized Gifts
Shop Birthdays